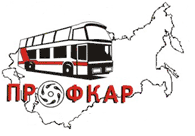 Main activity of «PROFCAR» company are wholesale and retail of spare parts for Mersedes-Benz, MAN, Setra, Ikarus, Hyundai, SsangYong, Kia, Mercedes-sprinter, LIAZ, PAZ, NEFAZ buses and to foreign manufacture trucks. Besides, «PROFCAR» ltd. is the official dealer of such companies as «RABA» (Hungary), «Star-Voith» (Germany), «ÌÂÌ-AUTOMOTIVE» (Turkey).
We collaborate with many Russia regions such as Moscow and Moscow region, St. Petersburg, Leningrad region, Volgograd region, Kostroma region, Vladivostok, Great Ustug, Penza, Yekaterinburg, Stavropol, Shack, Chelyabinsk, Bryansk, Saratov region. Besides that, in Saratov under the pretext of «PROFCAR-S» we have two branches specialized on spare parts for buses, trucks and semitrailers.
Since 2008 «PROFCAR» company offers maintenance service and repair of different bus models.
Moscow address:
6, Vedenskogo str., 117432
Phones: +7 (495) 748-89-56, +7 (495) 748-89-57, +7 (495) 748-89-58, +7 (495) 748-89-59
E-mail: profcar.ru@gmail.com
4, Verhnelihoborskaya str., 127238
Phones: +7 (495) 482-21-74, +7 (495) 482-21-83
Saratov address:
52à, Novoastrahanskoye highway, 4100362
Phones: +7 (452) 54-98-11
E-mail: profcar_s@mail.ru
35/1à, Novo-Moscovsckoe highway, 41006
Phones: +7 (452) 47-07-46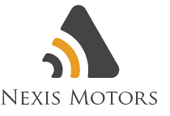 Main activity of Nexis Motors company are checked up technics trade. Employees of our company work for you in Japan, China, Korea and Germany. We select the most qualitative technics and deliver it to Russia. All technics has passed customs control and are stored on protected specialised parkings.
The basic activity directions are: sale of foreign manufacture technics, technics delivery under your order, helping in of your own technics realisation.
Phone: +7 (925) 517-80-67
Phone: +7 (425) 517-80-67
E-mail: info@nexismotors.ru
ICQ: 409-064-648
www.nexismotors.ru